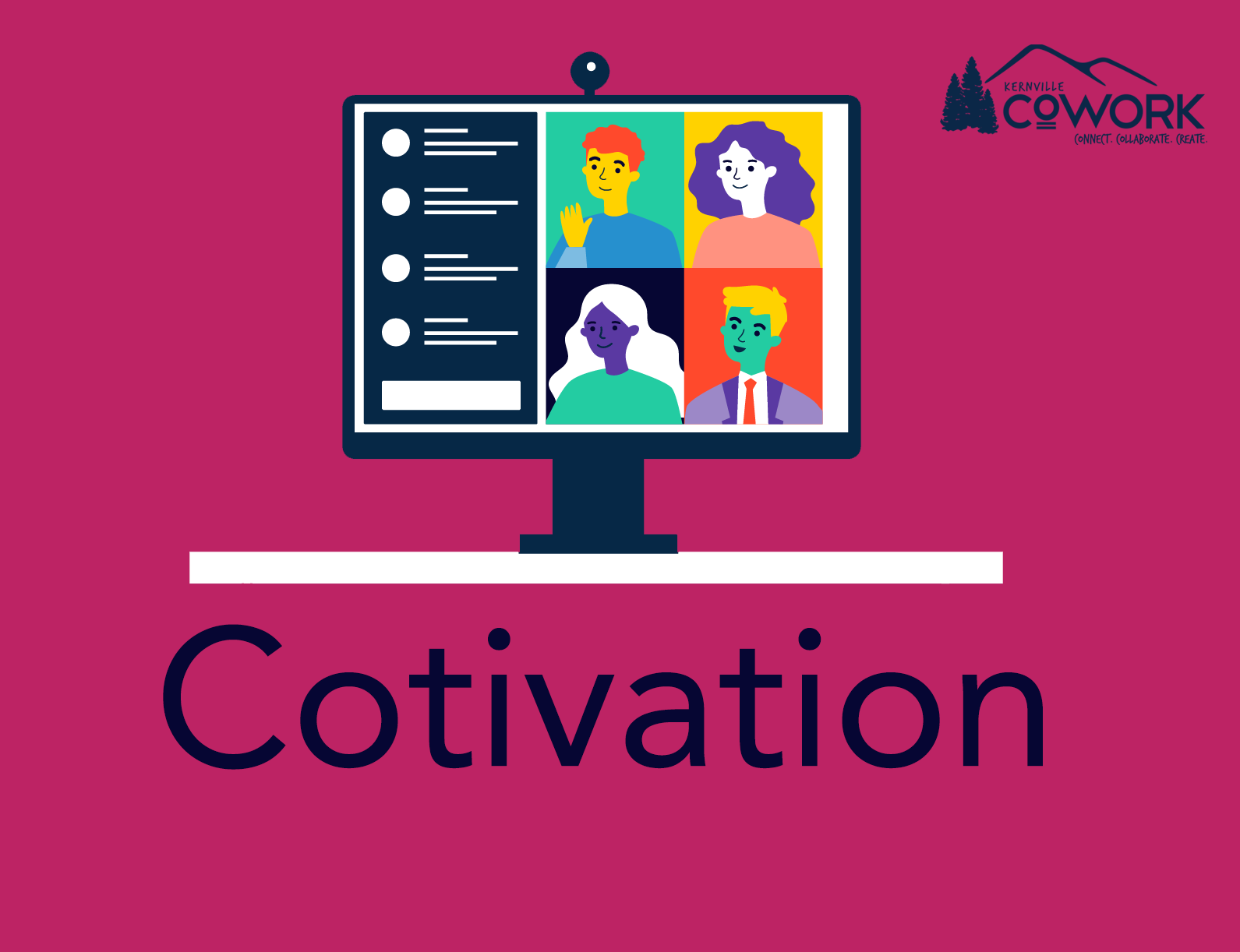 What is Cotivation?
Cotivation is a 5 part series that is part accountability group and part support team. A program for Kernville Cowork Members designed to help you go from "I will" to "I did". Get valuable feedback to help you get started and meet your goals.
Cotivation is FREE to all Kernville Cowork Members at any pricing plan.
Not a member, but want to join Cotivation? Sign up for our Community Membership for ONLY $10 per month and get Cotivation, access to our online community, and loads of other benefits!
Register in advance for this series:
https://us02web.zoom.us/meeting/register/tZYud-iopjwqH9eNDp1MCT6negsf7F_cit3L
After registering, you will receive a confirmation email containing information about joining the meeting. You only need to register once, you can use your personal zoom link for every session once you register.