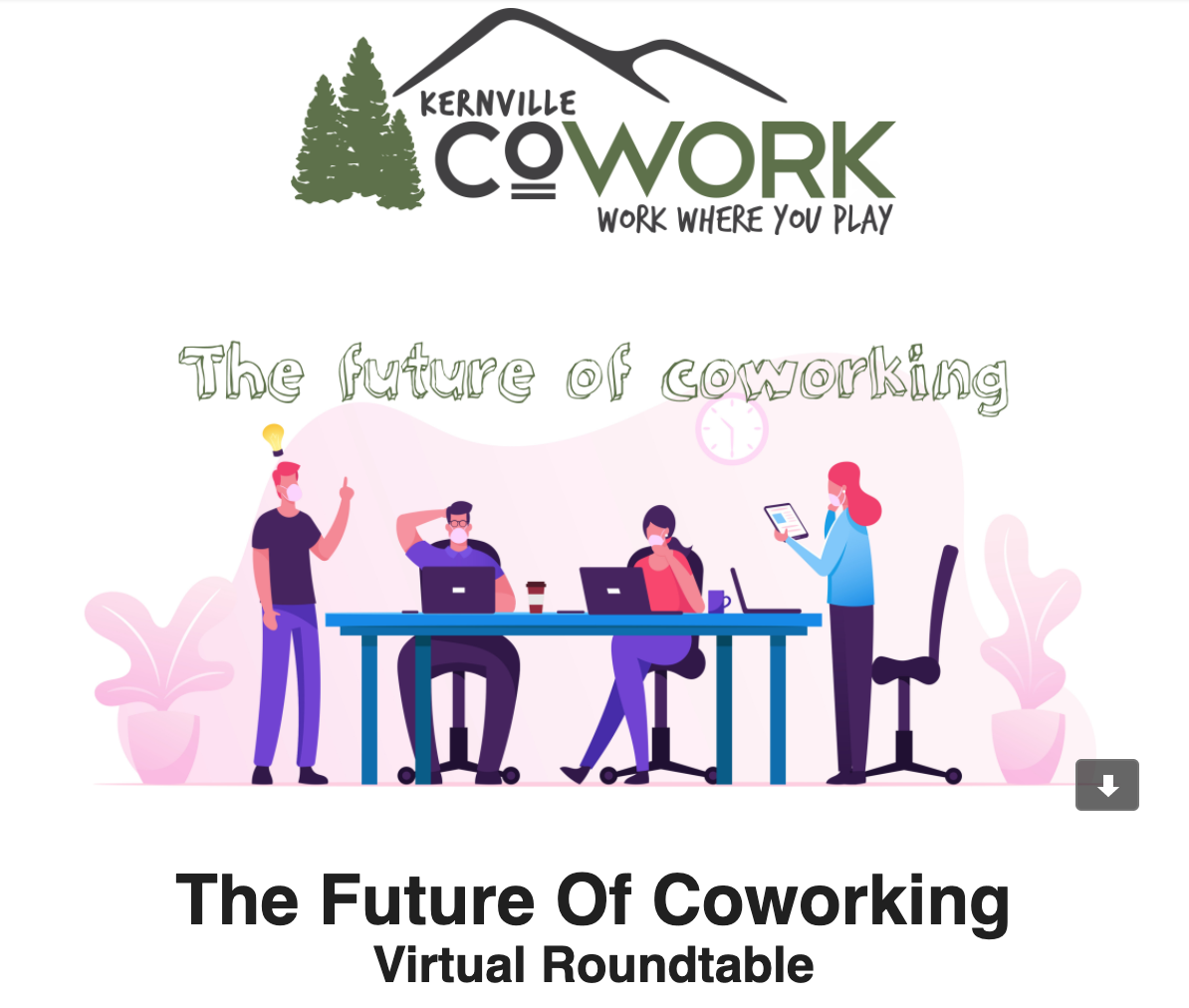 On Tuesday, June 30, the Kern Initiative for Talent and Entrepreneurship (KITE) will be hosting a free virtual roundtable discussion on the future of coworking.
Join us to gain valuable insights on emerging industry trends from Justin Powers (Kernville Cowork), Nikki Cummings (The Village Co.), Tabari Brannon (MESH cowork), and Megan Cardenas (Bitwise Industries).
Attendees are encouraged to
register
in advance.